Read before use
Nanopas particle purifier (Base edition)
Works by building up an electrostatic field in front of unit.
Enough to take care of a room size of 12-15 square meter (height 2.40 m).
Input: 230/240 V via an adapter down to 12 V or 12 v direct – car edition
Energy consumption: 0,3 Watt
Working condition:
Between -20 – 70 degrees Celsius
Relative humidity between 25 C – 93 % – 12 H
Recommended mounting height: 170 cm and above (wall or shelf)
Range of particles:2,5 µm –20 Nano meters
Decibels: Zero
Ozone:< 5ppb (considered as zero), as there is always some ozone in the are.
 Maintaining:
Clean the room every day
Dust will occur to the unit and it might also be dirt around the unit (in heavy burden areas)
WARNINGS
Do not cover
Do not touch the black emitter, can give a harmless sparkling sensation (0,05 mA)
Do not place on metal or other material that can lead electricity. Close to electronic devices (monitors, radios, routers, mobileetc)
Keep away from water
Not close to radiator
Cleaning
Guarantee
2 years warranty (base edition).
PATENTED
Nr 21088194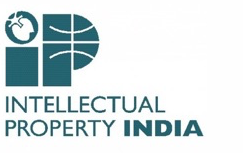 Designed and Developed in SWEDEN.
Contact: peter@nanopas.com